Solar for Business Owners
A green way to increase your bottom line
Commercial & Industrial Solar Rooftop Solutions in India
When it comes to commercial solar installation in India, Vivaan Solar takes the lead with its state of the art solutions. First things first, it is important for business owners to understand the importance of shifting to a solar panel option. Of course, the big advantage that most of you are sure to be aware of is the ability of solar to be eco-friendly. Since you are using the sun's rays, it actually means that you are not exhausting any of the non-renewable sources of energy.
However, this is not the only gain. The reason why the concept of a commercial solar park in India is gaining so much popularity is because it offers endless opportunities to earn better profits, here is how:
With solar panels, the manufacturing power of your unit comes from the sun. Therefore, you don't rely on electricity, diesel generators, etc. So, even if there are random power cuts in your industrial unit, your production can continue on track.


No more worrying about big electricity bills. To those who think that investing in the state of the art Vivaan Solar panels is expensive, the bigger picture is still not clear. Yes! You may be investing more initially but when you look at the long term returns, this is a very profitable deal, isn't it?
Solar panels are the way forward for all industries. They are sleek, easy to integrate with the core manufacturing process and completely noise free.
At Vivaan Solar, we use a three step approach to implement solar panel solutions for our clients. This includes:
Site visit: A comprehensive analysis that weighs the pros and cons of the location, focusing on understanding the best type of installation possible.
Proposal: Preparing an approximate cost sheet to give the client an idea about the expenditure to be expected.
Installation: Customised panels are then installed in a phased out manner for best possible effectiveness.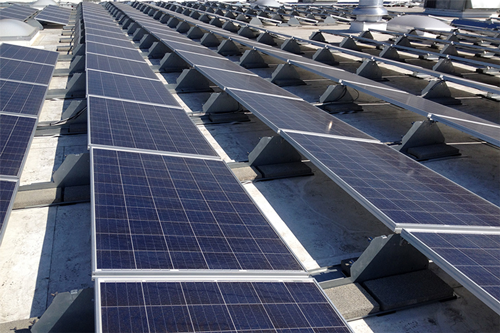 Roll your meter backward with Net Metering policy
Few states have floated their tender to buy electricity under Net Metering policy. For eg. if you produce 500 units and consume only 10 units , state will pay you for 490 net units produced on your rooftop. You can check out our project portfolio page where we have done some projects under both captive consumption and Net Metering policy.
How do we do it?
Here, at Vivaan solar we provide you a customized solution based on your electrical
needs and available area. This is how we do it:
Site Assessment

Proposal

Installation & Commissioning