Government policies and target
India currently suffers from a major shortage of electricity generation capacity, even though it is the world's fourth largest energy consumer after United States, China and Russia. Around 562% of India's installed electricity capacity is met by coal fired plants. Solar power being renewable and cleanest source of energy, it holds the key for sustainable economic development. For "Make in India" campaign to be successful, we have to look beyond conventional sources of energy.
Here are some key government policies and target:
To install 100 GW by 2022

Power to all citizens by 2019

RBI guidelines to add renewable sector as priority sector in banks.

Setting up dedicated transmission corridors.

Low cost financing support from bilateral and multilateral agencies.

Proposed Amendments in Electricity Act including open access reforms and enhancement of RPOs(Renewable Purchase Obligation).
There are lots of factors which make the solar the most favorable of all renewable sources.
High Solar insolation in India

Solar energy is easily accessible and available in abundance

Solar energy is free of cost

Pollution free

Most environmental friendly renewable source of power

Plummeting price of solar panels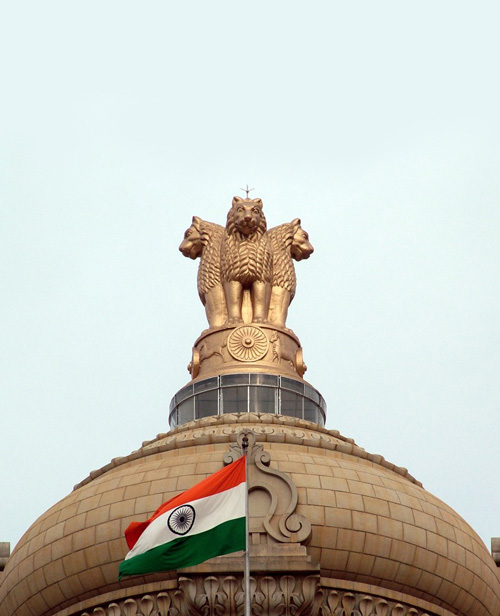 Investing in Solar Power vs Wind Power
Investing in a solar power project is safer bet than a wind power project. Here's comparison::
Solar
1. Less Maintenance
2. 25 years manufacturer's warranty of solar panels
3. Life of project is atleast 25 years
4. High insolation sites are still available
5. Power generation is steady and predictable
6. Thousands panel makes a park.
7. Faulty panel will result in at most 0.1 % drop in electricity
8. PPA rate is higher because of "reverse bidding" system
9. Large chunk of land is bought for a park
10. Huge benefit from land appreciation value after 25 years
11. Solar Industry is in nascent stage
Wind
1. High Maintenance
2. 6-7 years warranty of wind turbine
3. Lowers the life span of wind project
4. Heavy wind flow sites are occupied
5. Power generation is unpredictable
6. Wind turbine is single unit
7. A Faulty turbine will result in shutdown of whole plant
8. PPA rate is lower because of "feed-in-tariff" system
9. Small piece of land is bought for a park
10. Low benefit from land appreciation value after 25 years
11. Wind Energy Industry has already matured